Intensive Outpatient Treatment provides the opportunity for daily care with our evidence based treatment programs.
Individualized programs can include Neurofeedback between one to six times per week, DBT individualized program, and DBT group. Life stuggles sometimes leave difficulties that are challenging to overcome in talk therapy, relief from these events can be obtained through clinical hypnosis for trauma resolution .


Neurofeedback
EEG Biofeedback gives visual and audio feedback to provide an experience to the brain of enhanced function, specifically to improve its regulation of thoughts, feelings and focus. As with everything we learn, a beneficial lesson makes a lasting impression. Flexibility and healing in the brain continue to astound reserachers. As we learn more about neuroplasticity, we can understand why NFB is effective in treatment for the following:
ADHD/ADD

Addictions

Anxiety

Autism

BiPolar Disorder

Brain injury

Depression

Fears and Phobias

Performance Optimization

PTSD

Sexual Disfunction

Stress

Trauma


Individual Counseling
Goal directed, our therapists are trained to identify immediate and long term goals that can help you find relief from your struggles and find your healthy path.
Couples/Family Counseling
Improve communication, set appropriate boundaries, manage expectations and achieve more peace in your relationships.
DBT
Dr. Ann uses Dialectical Behavior Therapy methods to help achieve lasting change. Teaching new skills for distress tolerance, emotion regulation, interpersonal effectiveness and mindfulness helps every member of the family.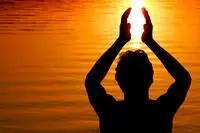 Services also provided in Russian!