Center For Integrated Therapies

We believe that everyone can benefit from mental health counseling. To that end, we have established an Evidence Based treatment therapy that is extremely effective.
If you have grown weary of "just talking" and are wondering where your therapy is going, we may have what you need. We have therapeutic modalities and tools that very few people have. We have experience that very few therapists have. We are goal-oriented and driven to help get you where you want to be as quickly and as efficiently as possible. We enjoy the challenge of working with the "hard to treat" symptoms as much as we enjoy helping a couple work through a difficult time in their relationship.
We believe that there is an answer for whatever it is that is keeping you from being the person you strive or desire to be. We would love to talk with you to see how we can help you get where you want to go. Give us a call to schedule a consultation at 941-330-1130 .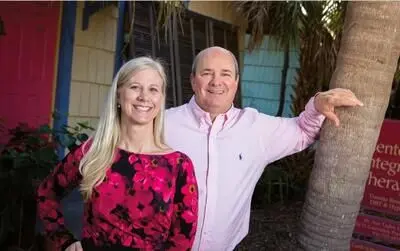 Dr. Ann Taylor Roman; Ed.D., LMHC, & Dr. Curtis Schindeler; Ph.D. C.Ht., LMHC, Neurotherapist